This semester's course meets Mondays from 6:15 - 7:30 pm in Hylan 1106A. All are welcome. You can follow the course progress through our Facebook page and our mailing list.
Esperanto 101: An introduction to Esperanto
A free, non-credit beginner's course in the the international language Esperanto. All are welcome!
Goals
By the end of the semester you should be able to hold simple conversations and read many Esperanto texts with the help of a dictionary. We'll be putting your newfound knowledge to use as soon as possible: you'll be corresponding (and or video-chatting via Skype, if you're brave!) with other students from around the world.
Students completing the course will be eligible for scholarships to NASK (the North American Summer Esperanto Institute), which meets each July and brings together students and instructors from all over the globe.
Where/When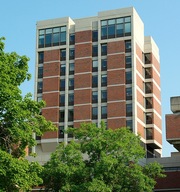 Rooms and times to be announced. Classes are held on the 11th floor of Hylan Hall (the Math building). If there's sufficient interest, we'll also arrange separate conversation circles for practice, or just to help with homework.
Materials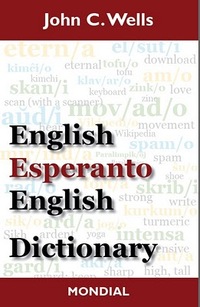 Course handouts are free, but it's strongly recommended that you have a good dictionary for reference. We'll distribute basic word lists in class, but as you explore Esperanto materials outside of class you'll definitely need something more substantial. The English-Esperanto-English dictionary by John C. Wells is an excellent resource.
We'll also be watching, reading, and listening to various materials in class: videos, short stories, excerpts from news magazines, radio broadcasts, poetry, cartoons, classical literature, podcasts, and even some pop music.
Instructor
The course is taught by Hoss Firooznia, a graduate student and staff member in the Mathematics Department. Hoss has been using Esperanto for several decades, and is certified in proficiency at the Council of Europe's C1 level by Eötvös Loránd University in Budapest. He has studied Esperanto at the University of Hartford and the University of California. In 2005 he was chosen to teach Esperanto for UR's Continuing Education program, and in the summers he occasionally works for the North American Summer Esperanto Institute.